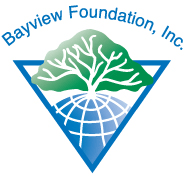 | | |
| --- | --- |
| Job Title | Office Assistant |
| Reports to | Office Manager |
Purpose
The Office Assistant is the initial contact for Bayview residents and visitors and ensures everyone feels welcome and valued. He/she is responsible for answering questions, connecting people with Bayview staff, programs and/or community resources, as well as performing daily administrative tasks.
Duties and Responsibilities
Courteously greet all tenants, visitors and participants.

Provide information and answer general questions about Bayview Townhouses and the International Center for Education and the Arts.

Serve as the primary phone operator and direct callers and visitors to appropriate staff or program.

Provide information and resource referral to residents and visitors.

Assist with resident recertification and leasing, wait list management, rent collection and other duties related to the administration of Bayview Townhouses.

Serve as the initial contact for resident maintenance requests and work orders; perform follow-up phone calls and satisfaction surveys.

Schedule Bayview's International Center for Education and the Arts facility use, including answering questions, responding to requests, drafting agreements and managing data collection.
Develop system to track program data and develop quarterly demographic reports.
Create monthly building calendar.
Assist with fundraising mailings and events and manage donor mailing list.

Assist with the coordination of Bayview's food access programs.

Maintain awareness of who is coming in and out of the building and provide general security.

Keep workstation and main lobby common areas organized, attractive, and free of clutter.

Keep bulletin boards current and organized.

Update social media and website as directed.

Complete opening and closing procedures as needed.

Additional duties as assigned.
Qualifications
Excellent customer services skills. Highly skilled in greeting visitors and creating a warm and welcoming atmosphere.

Able to give accurate and detailed information to callers and visitors.

Proven record of answering telephone, giving relevant information to callers and routing calls to appropriate staff.

Thorough understanding of making copies of printed documents, and filing documents, reports and records.

Ability to work and converse well with all colleagues, residents and other external contacts.

Computer Skills/Software: Extremely proficient in Microsoft Office applications, including Word, Excel, and PowerPoint.

Proficient in updating website content and social media.

Proficient in the use of email, including large scale email distributions.
Abilitytomaintainconfidentialityin

w

orkingwith

clientsandinformation.
Desirable, but not required
Proficiency in a second non-English language, especially Spanish, Hmong, or Lao

Familiarity with local human service organizations for low-income residents

Knowledge of housing and/or leasing software

Experience working in culturally diverse settings

Familiarity with affordable housing
This is a part-time position (30 hours per week) Monday through Friday (11:00am to 5:00pm) with benefits, including: medical/dental; vacation and sick time; 403B retirement plan.
To apply, submit resume and cover letter with salary expectations to:
Attn: Alexis London
Bayview Foundation, Inc.
601 Bayview
Madison, WI 53715
Email: This email address is being protected from spambots. You need JavaScript enabled to view it.
No phone calls please.
Priority will be given to applications received by June 12th at 4:00pm.
AA/EOE